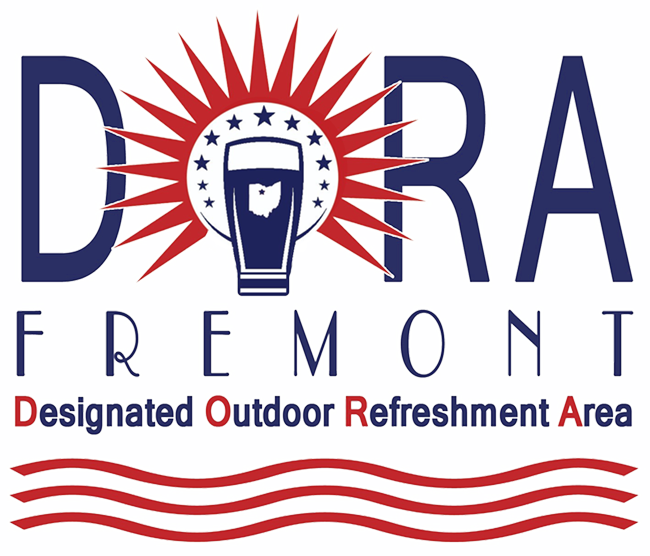 In Fremont, DORA is not a person, it's an experience! It's a law that allows select areas of our city to be designated as a (DORA) or Designated Outdoor Refreshment Area. What does this all mean? A Designated Outdoor Refreshment Area (DORA) is a specific area in which alcoholic beverages may be sold by licensed liquor establishments for outdoor consumption.
Please Follow These Rules
DORA Hours: M-F 5:00 pm – 11:00 pm
Sat & Sun 11:00 am – 11:00 pm
All DORA beverages must be in the Official Cup of the DORA.
Only one (1) Official Cup will be permitted at a time per DORA participant.
Each DORA beverage must be served in a new, unused Official Cup.
Private property owners/businesses reserve the right to prohibit the consumption of alcohol on their property.
DORA participants may NOT enter the premises of another DORA establishment while possessing an official DORA beverage acquired elsewhere. Cups must be disposed of before entering those establishments.
Participants must follow all the Rules of the DORA, and maintain the decorum of good behavior. Violators could face up to $150.00 per ORC 4301.62 and Section 529.07 of the Codified Ordinances of Fremont, Ohio.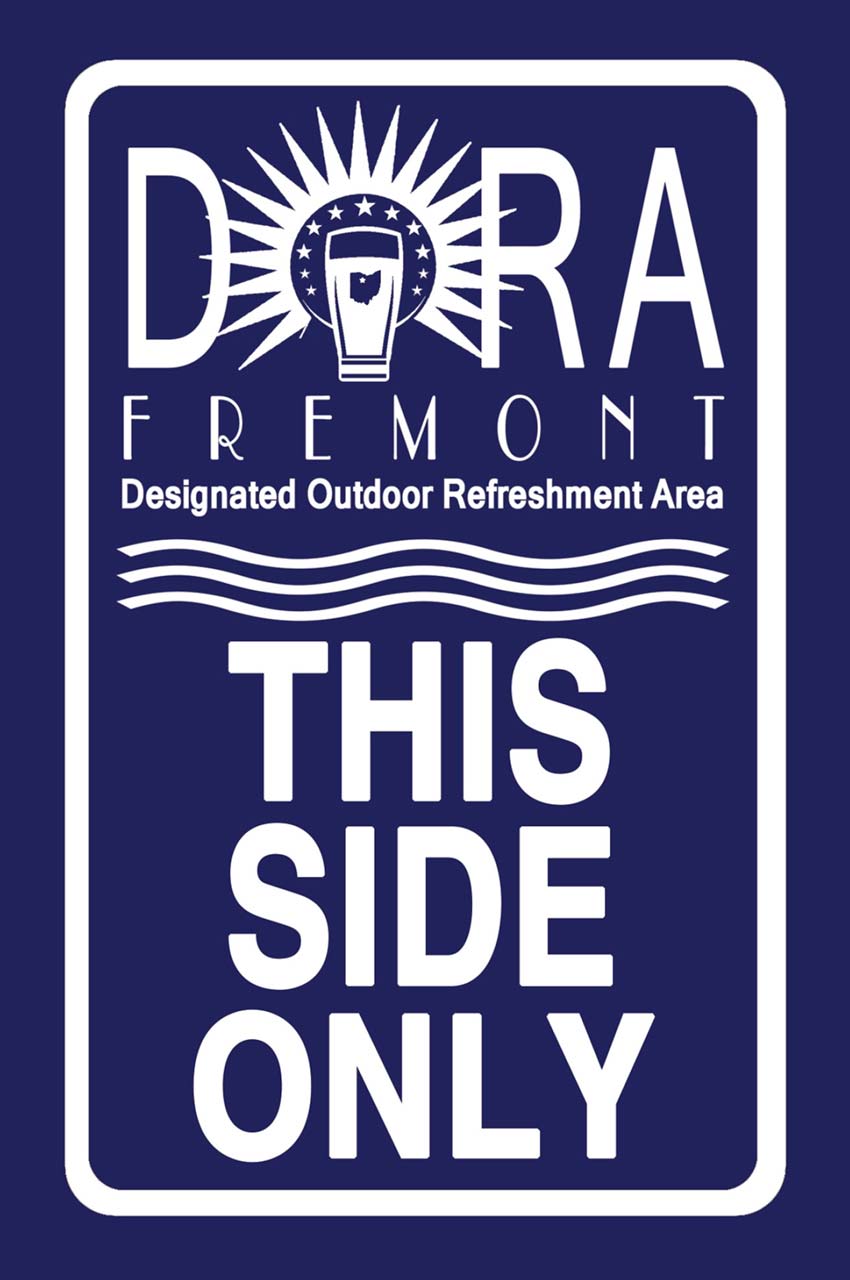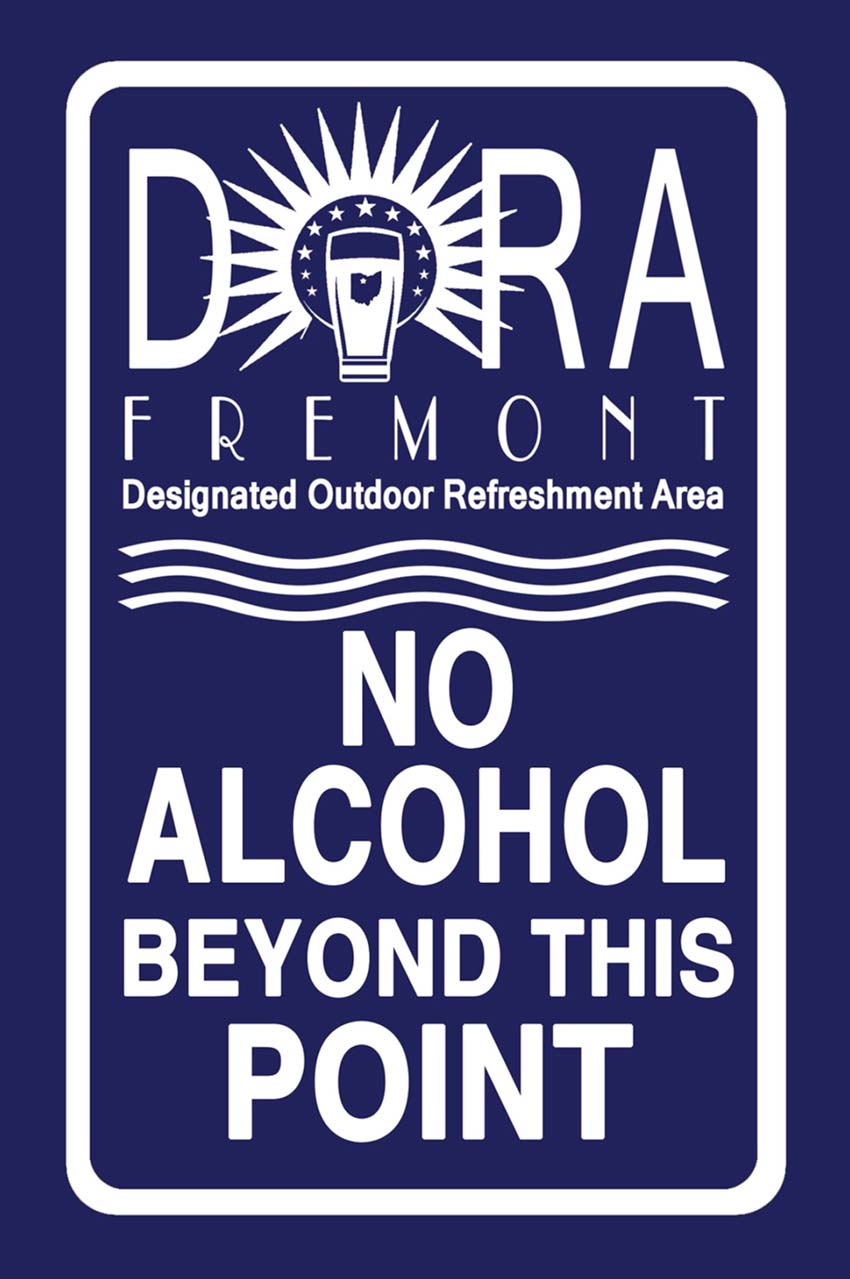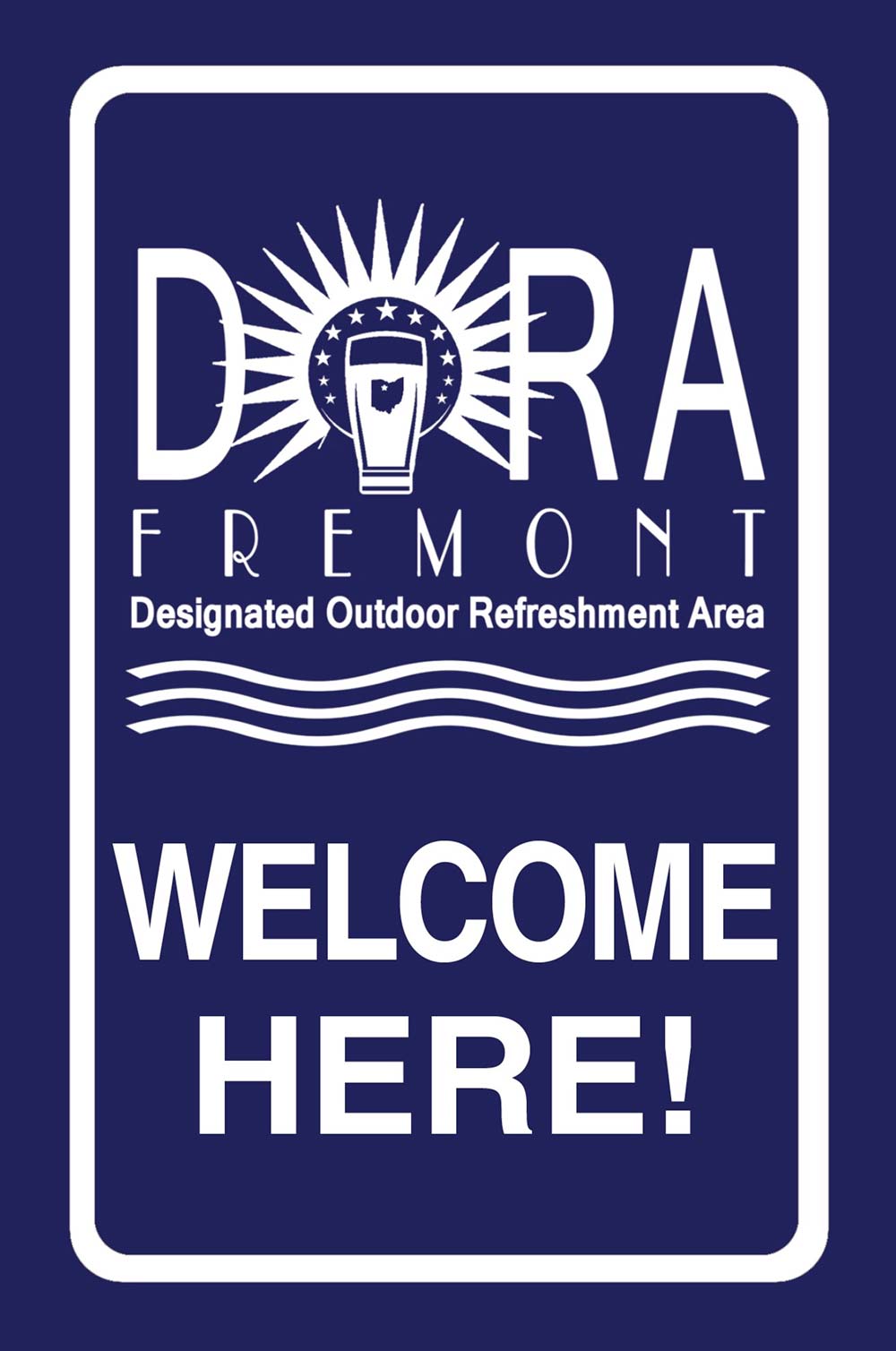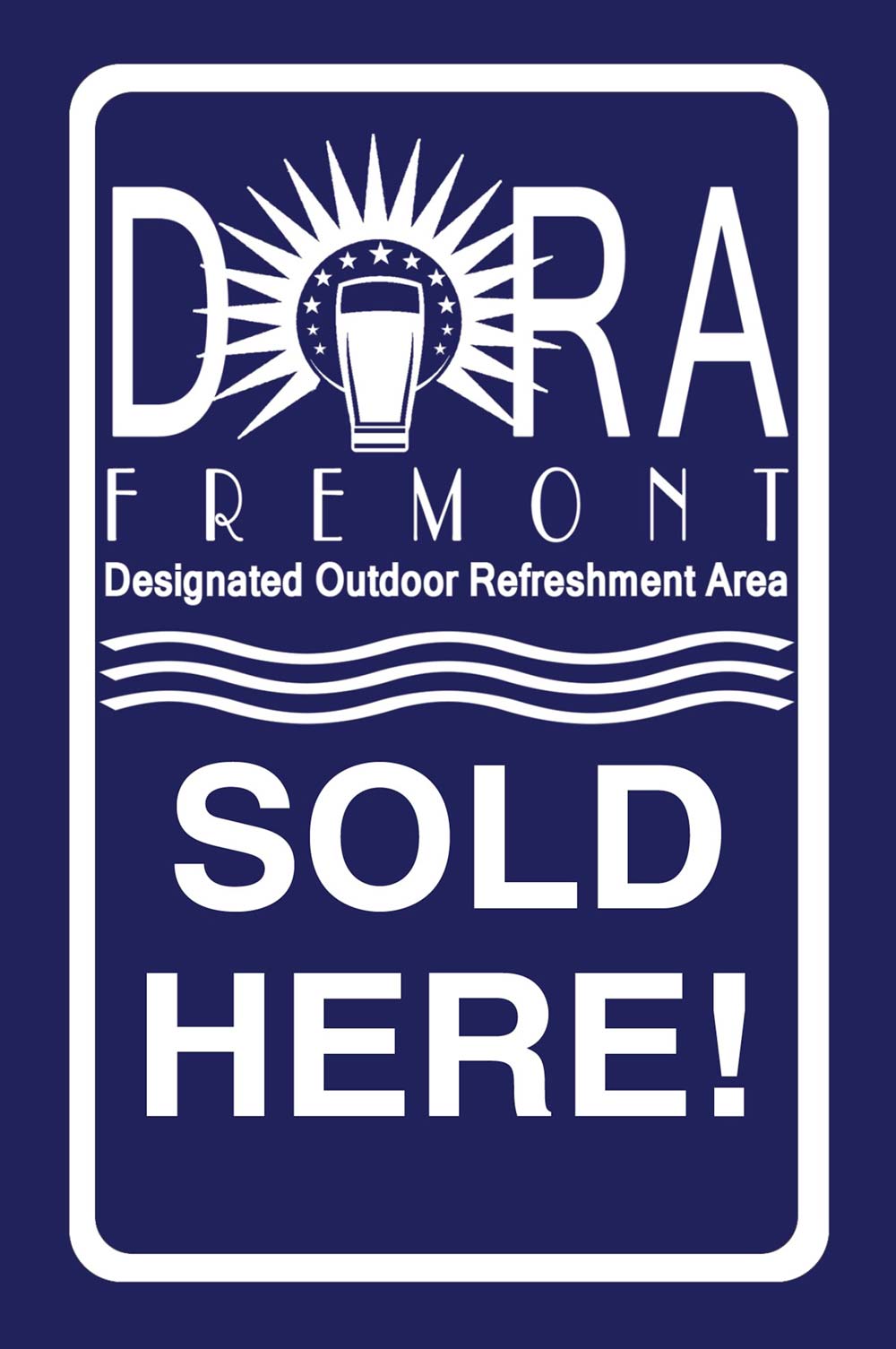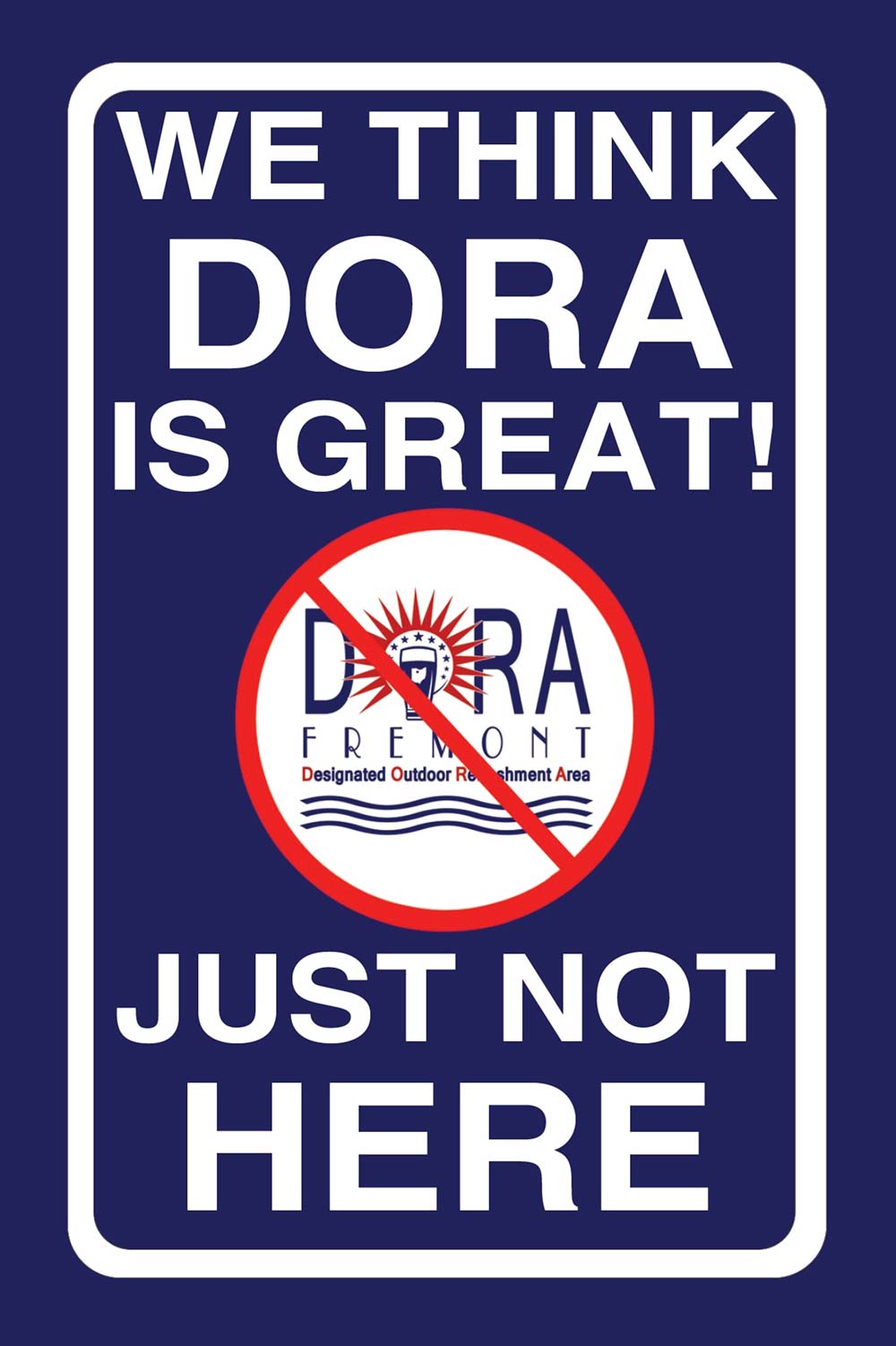 Document Available
The following PDF documents are available for downloading and printing:
Discover DORA Rack Card
A handy pocket-sized reference card for the DORA.